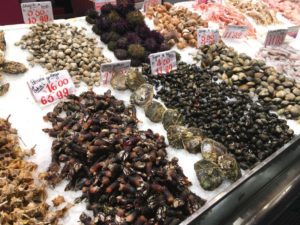 If you want to visit Madrid, you should definitely visit the biggest market of Madrid, the "Mercado de Maravillas" in english "Market of Wonders". Here you will find everything from vegetables, meat, fish, seafood, dried fruit, baked goods, bars, cheese, dairy products and much more on more than 8,000 m2 sales area. This behemoth is as well the largest municipal market in Europe. Cafes and stalls offer traditional fare such as tripe-based callos a la madrileña, often considered Madrid's signature dish.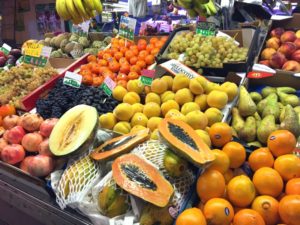 It exists already since 1942 and presents mainly for the traditional cuisine of Spain. Going through the entrance gates of the market, you enter the huge hall with 210 stalls. On Saturday morning so many people are there that you can hardly get through the hallways. An old Madrileño saying goes: "Si buscas algo, vete a Maravillas. Si no lo encuentras, es que no hay." (If you're looking for something, go to Maravillas. If you can't find it, it doesn't exist.) You only have to spend an hour here to see the truth in it.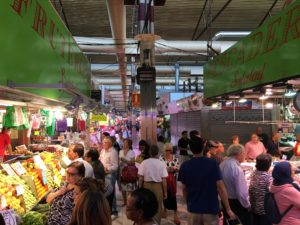 I talked to a Spaniard who runs a meat stall there. He told me, "aquí el sábado es la guerra", in english, "Here saturday is the war".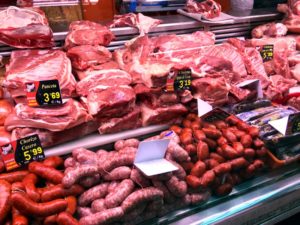 It's fantastic how many fresh products are offered there.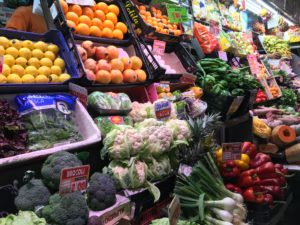 Between the Spanish stalls you will also find some from South America for example Colombians and Venezuelans with the local products.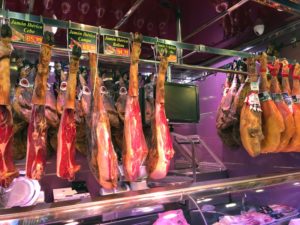 The "Mercado de Maravilla" is a typical Spanish market, as there are many in Spain, simply authentic.
You will find the "Mercado de Maravillas" in the
Calle Bravo Murillo, 122
28020 Madrid
Open: Mon-Fri 9am-2pm and 5pm-8pm, Sat 9am to 3pm